Main content starts here, tab to start navigating
Marketing Director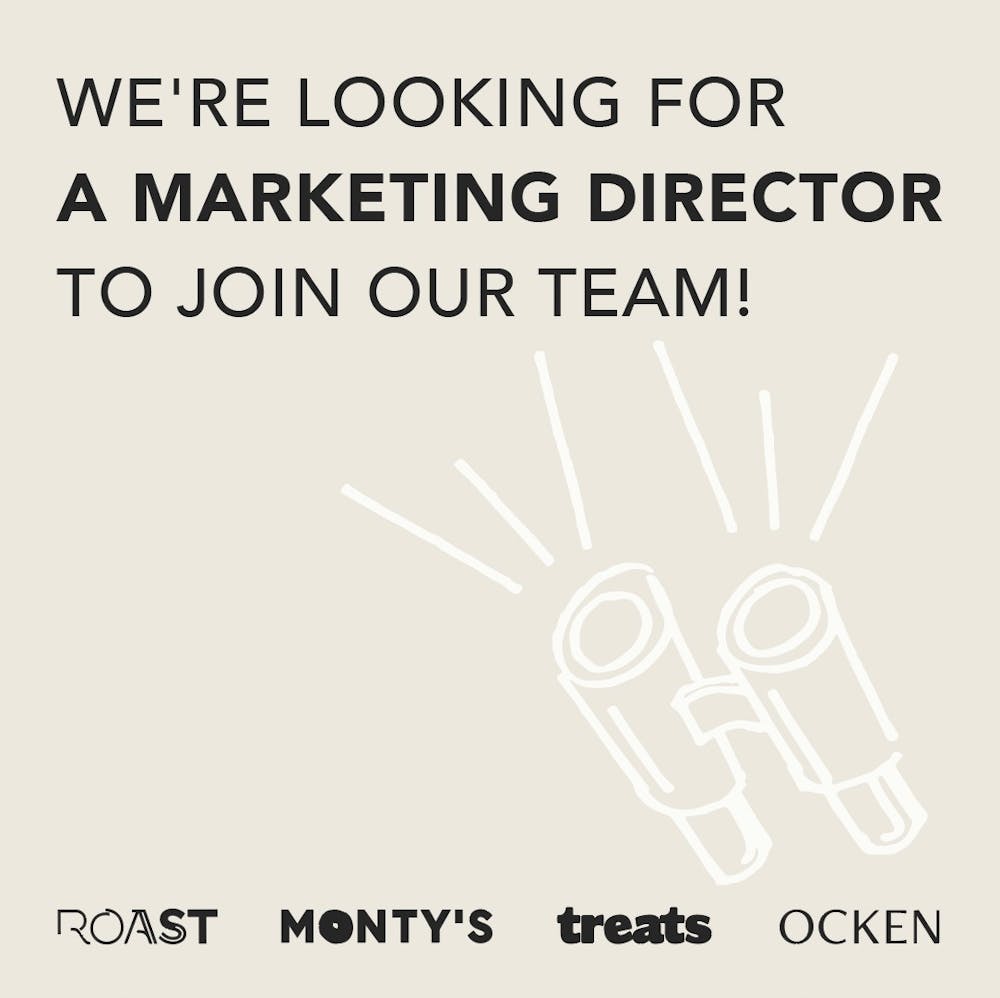 We are looking for a Marketing Director who will lead our marketing team and drive all the marketing activities for our food brands. You will be working with the executive team to build brands that serve the company's mission and connect with customers' values. The brands in responsibility include Roast, Monty's, Ocken, and Treats.
Responsibilities
Guide our marketing department by evaluating and crafting marketing strategies.
Develop plans to build awareness and positioning for our company's brands. Make sure the brands stay relevant to the customers and convey the right brand message and image.
Identify guidelines for producing marketing materials, promotional content, and interacting with customers.
Approve marketing campaigns and ensure proper implementation of marketing plans.
Ensure the best-in-class, thoughtful customer journeys online and offline.
Leverage resources, data, and network of partners to gain an advantage for the company's brands.
Conduct industry research to identify the business potential for each brand.
Ensure appropriate allocation of monthly marketing budgets to deliver the best ROIs.
Monitor sales, identify gaps, and drive the team to propose marketing initiatives that increase sales and engagement.
Collaborate with the executive team to make high-level decisions.
Oversee the marketing team. Inspire team members and build team capability. Identify and address gaps to find the proper support for the team.
Maintain a good working relationship with internal and external stakeholders.
Qualifications:
At least 8 years of work experience in marketing, communications, or brands, preferably within the food and beverages industry.
Proven experience as a Marketing Director
Experience in running a marketing team
Experience with digital marketing and in-store marketing
Excellent interpersonal and communication skills, verbal and written
Strong people management skills
Detail-oriented
Passionate about communication, branding, marketing, and eating!
Perks: 50% discount on delicious food and coffee of our brands including Roast, Roots, OCKEN, and OCKEN!
Learn more about our family of brands at kinnestgroup.com
To apply, please send your resume to people@kinnestgroup.com