Main content starts here, tab to start navigating
Our Coffee
FARMER'S PROJECT
Farmer's project

Supporting Our Farmers at Home
Roast's partnership with Roots has been long-standing. Through our shared desire to support the local agriculture industry, we've been working together for a more sustainable future for Thai coffee.
When we started this project, many local coffee farmers were faced with a tough situation. Not only did they find it difficult to get a fair price for their beans and hard work, they also lacked support needed to improve the quality of their coffee. In addition, imported coffee had a more favorable reputation over Thai coffee, We wanted to challenge this status quo.
Our collaborative efforts with roots guarantees that part of the profit we make from each cup goes directly towards supporting local coffee farmers with numerous things they needed help with, from improving farming practices and processing methods, investing in technical tools, to building drying houses. Since we have begun, we have helped and worked with 8 coffee families across 7 different regions and 3 provinces in Thailand.
Here are some of the farmers we work with: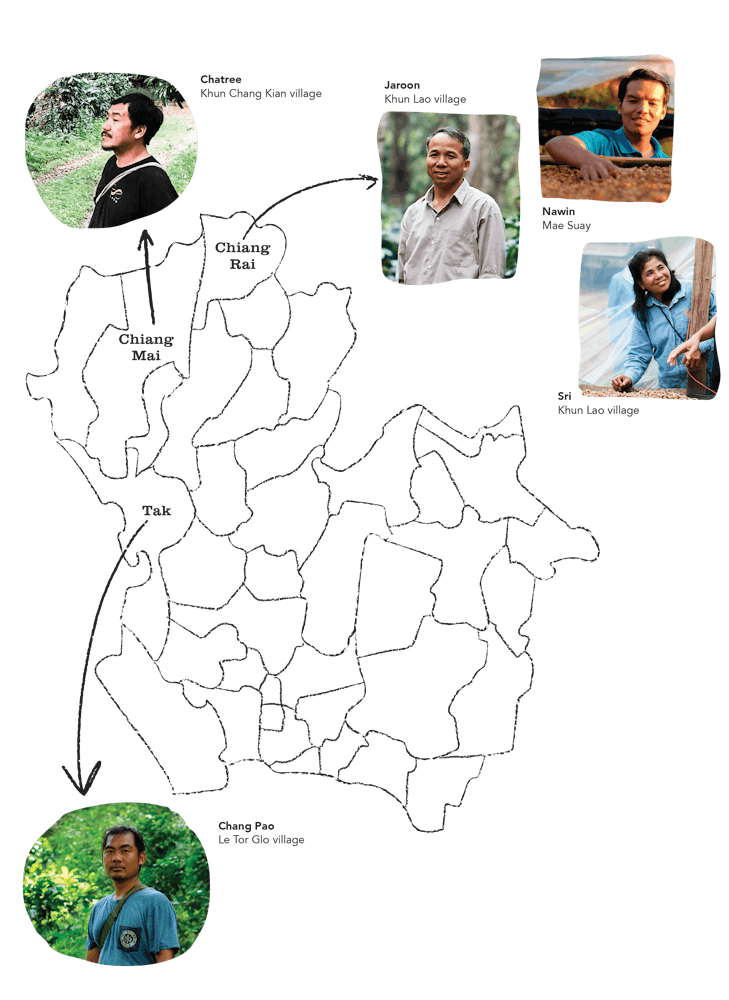 A huge thank you to all our farmers, collaborators, baristas, and customers for your support of Thai coffee. We hope you'll join us on our mission and you can start by ordering yourself a cup of coffee at Roast.
You can also purchase a bag of coffee beans to brew back at home or as gifts for your loved ones.
Browse our retail shelf or ask us for more details.