Main content starts here, tab to start navigating
Meet our sister brand- Monty's
We love the Montreal-style bagel that's usually a little denser and sweeter than its New York counterpart so we've made our own version of the bagel that has a golden crust and a good crunch while the texture is soft and chewy on the inside. We craft all the bagels by hand and with precision, poach them in honey water before baking, which gives them a blondish glaze with a unique hint of sweetness that we know you'll love!
All bagels are hand-rolled and baked fresh every day with homemade toppings that are both comforting and delicious. Monty's offerings range from plain sourdough bagels with cream cheese to smoked salmon bagel sandwiches. Pair your choice of bagel with a cup of coffee, fresh juice or house lemonade and you're ready to go!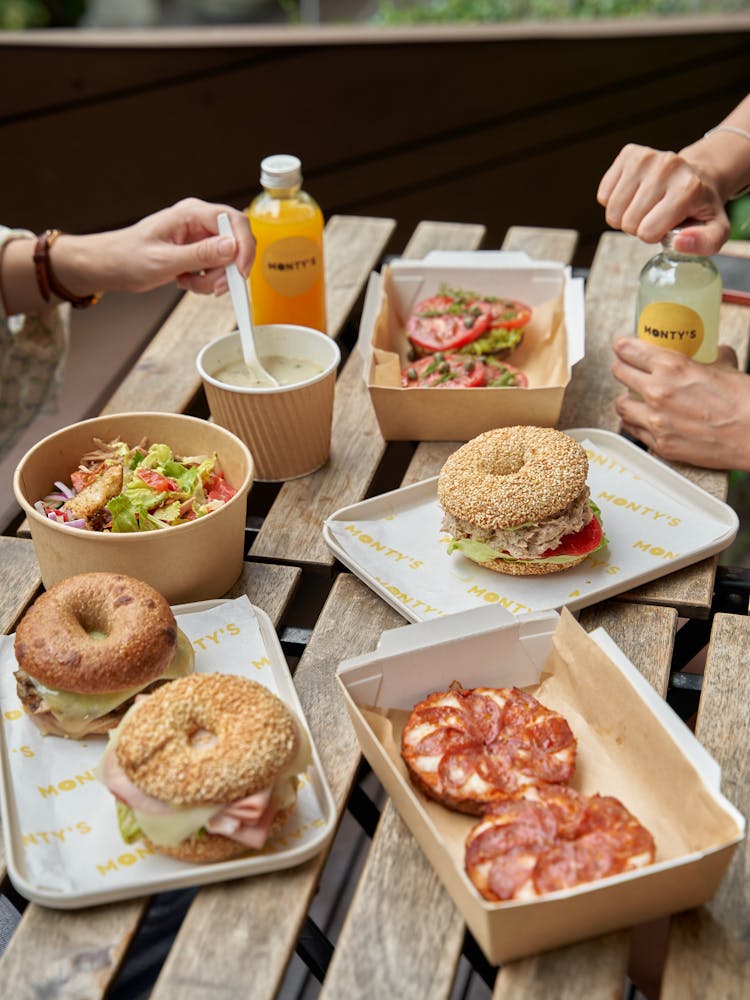 Where to find us?
Enjoy Monty's at theCOMMONS Thonglor (Market Fl.)!
Mon-Thurs & Sun: 8am-6pm | Fri-Sat: 8am-9pm