Carbonara
It's time to skip the cream and the bacon.
Indulgent and comforting, we all love a hearty bowl of carbonara. Our take on the traditional carbonara uses just a splash of milk to keep the sauce light and we also add our secret ingredient: house-cured guanciale (pork jowl) which brings a ton of flavor to the dish!
What you'll need:
| | |
| --- | --- |
| Spaghetti | 240g |
| Guanciale | 120g |
| Salt | 2g |
| Black pepper | 4g |
| Egg yolk | 4 |
| Parmesan | 10g |
| Milk | 30g |
| *Makes 2 portions | |
Instructions: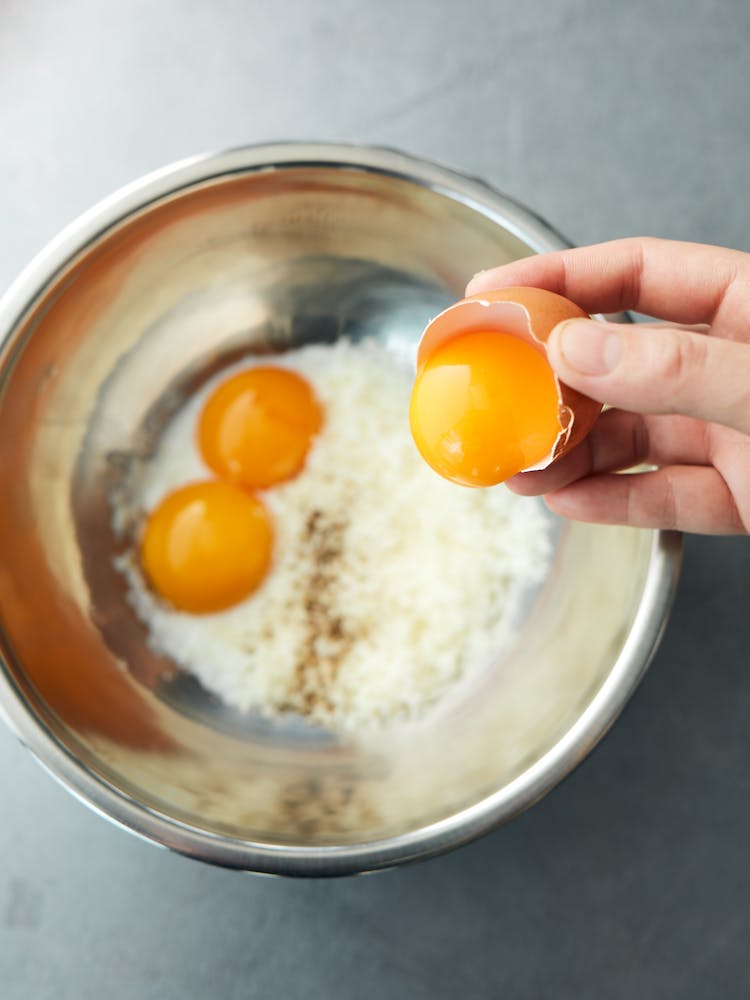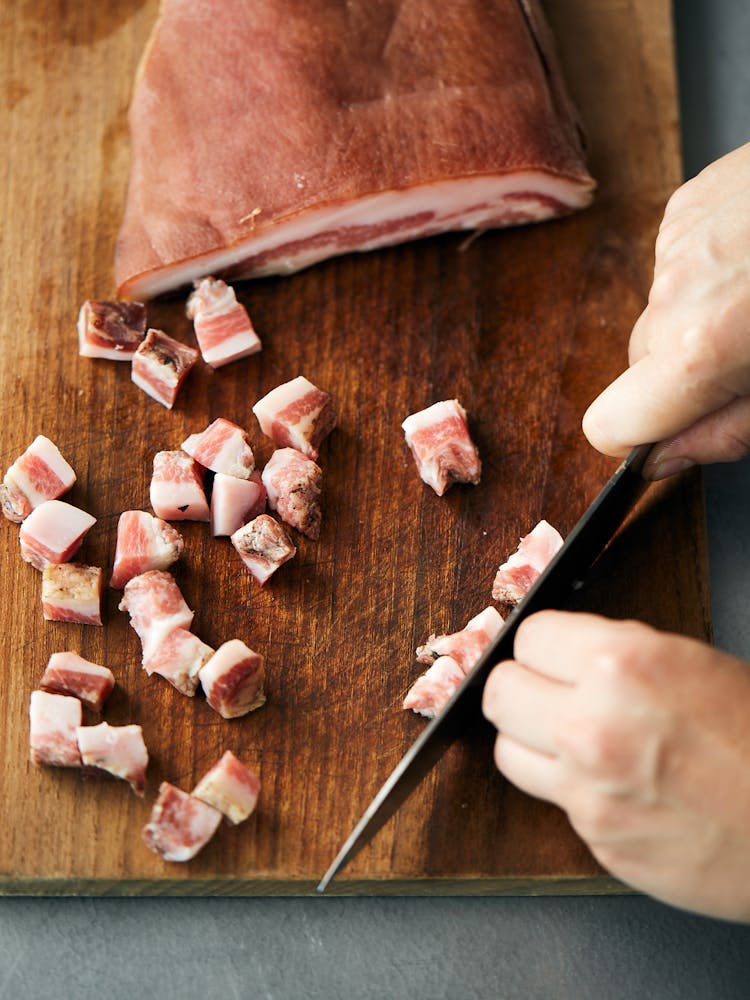 1. Prepare the egg yolk, milk, salt and parmesan in a bowl. Mix it up.
2. Chop the guanciale into cubes and sear in a pan on medium heat, making sure the sides are crispy and brown in color.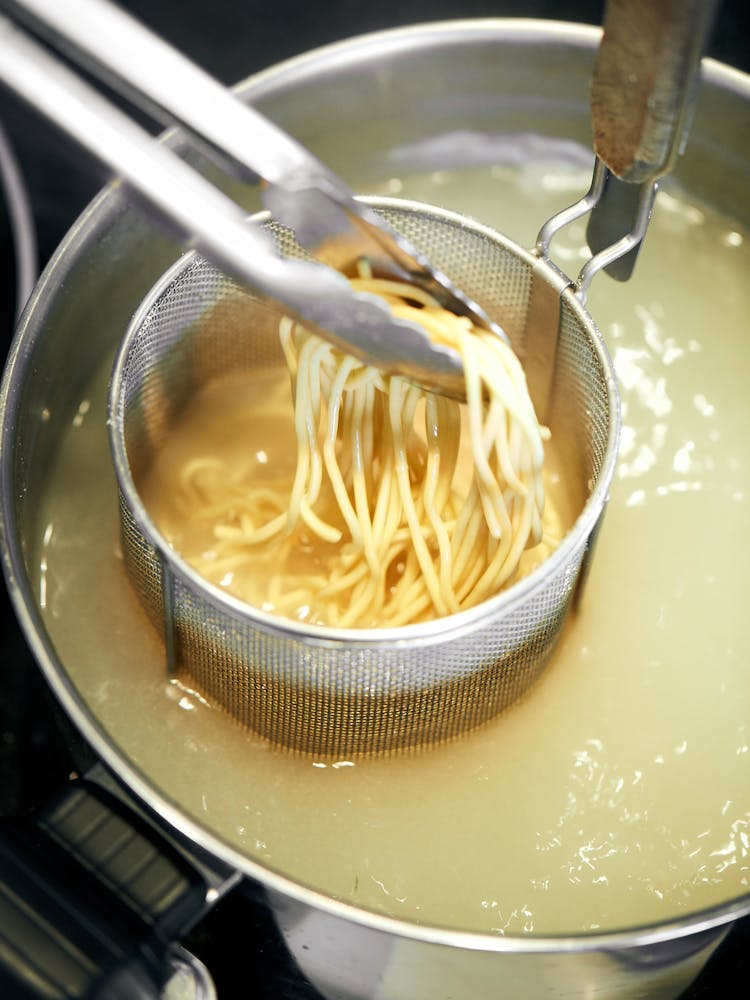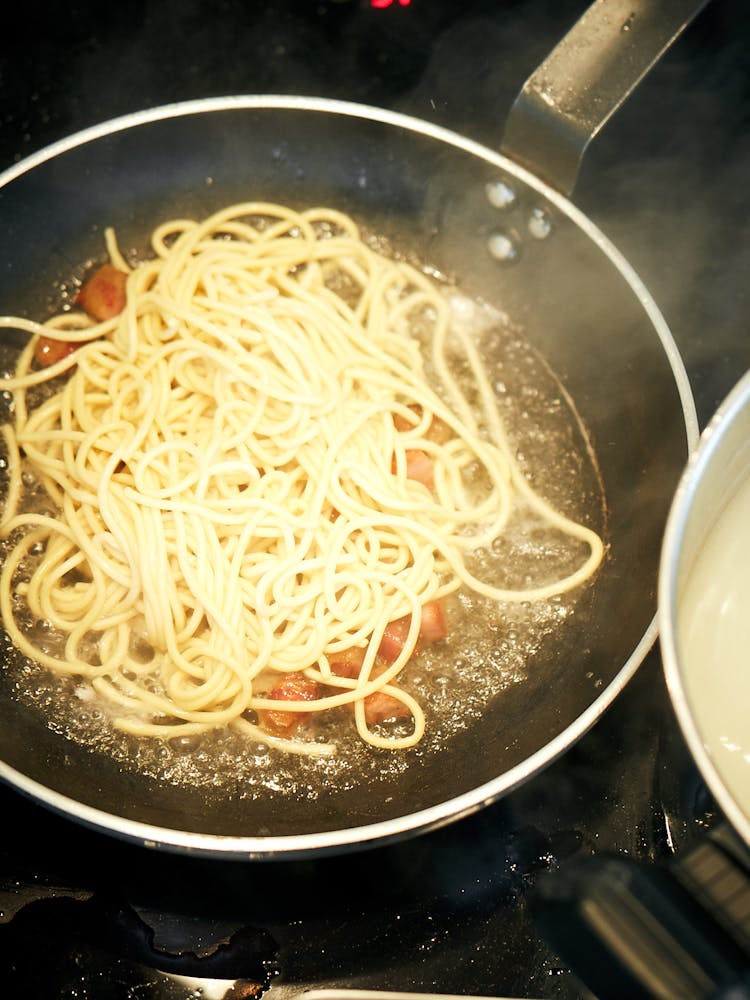 3. Boil the pasta. Just before al dente, add into the pan with the guanciale. Don't toss away the pasta water just yet - you'll need it later!
4. Stir in a ladle of pasta water and season with salt and pepper.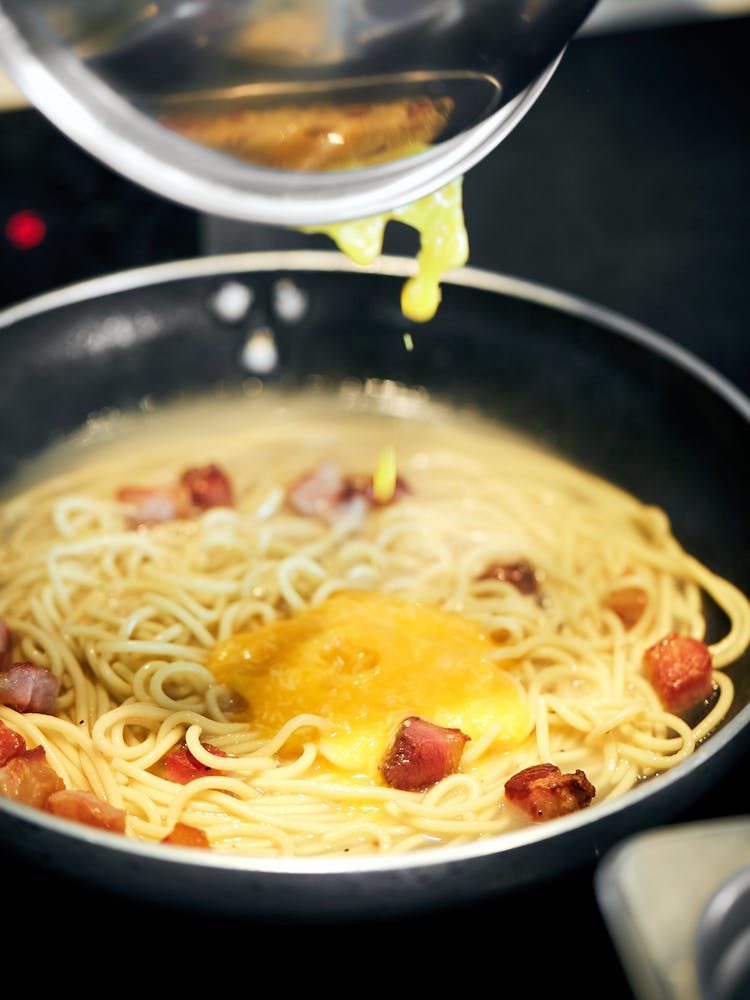 5. Add the egg and cheese mixture to the pan and continue to stir until the sauce just coats over all of the pasta. Expect a nice silky texture.
6. Plate up and grate some parmesan over the top. Sprinkle some black pepper and you're done!
----------------------------------------------------------------------------------------------------------
Guanciale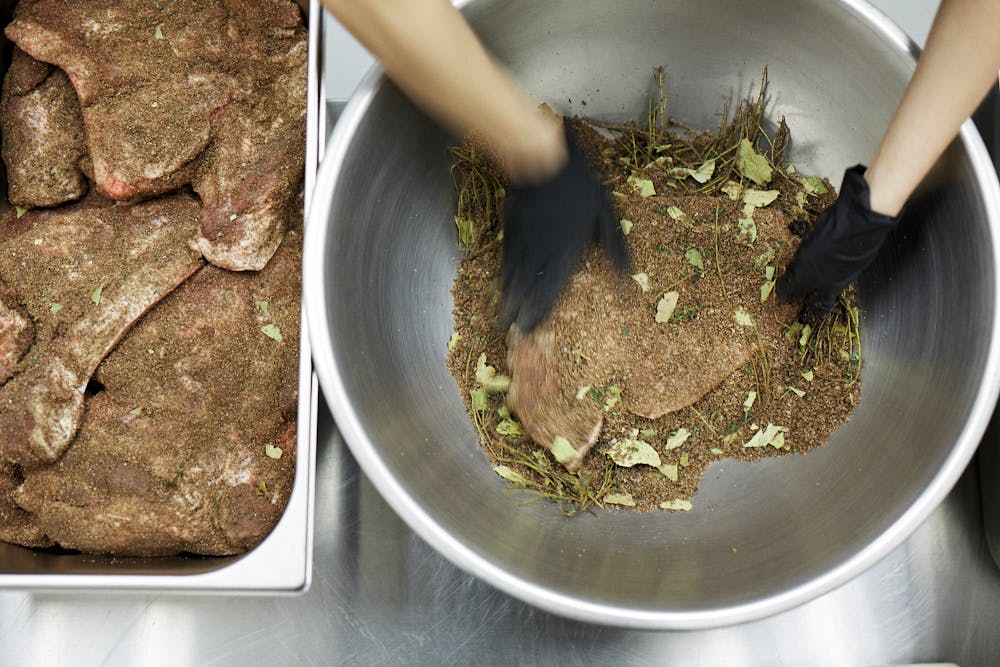 Prepared with the right seasoning, guanciale can add a beautiful, smoky aroma and depth of flavor to any dish you make at home. To make it, combine sea salt, black peppercorn, garlic powder, sugar, allspice, fresh thyme and bay leaf together. Rub this seasoning mix to the pork jowl and leave for 7 days in the fridge. Then remove from fridge and dry with cloth. Cure for 1 month or longer (make sure to spray with red wine vinegar every 5 days).
Enjoy!