Gorgeous Green Pesto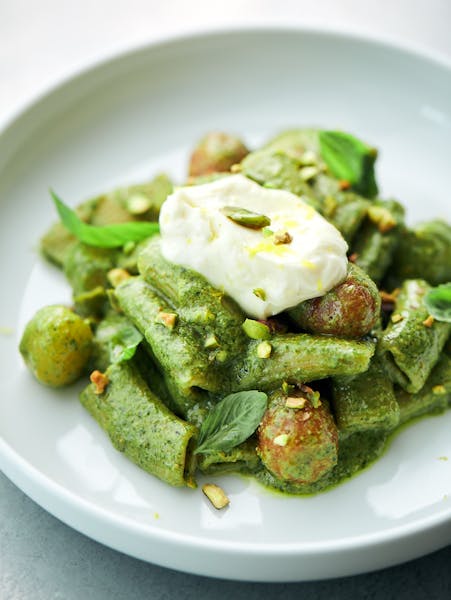 Fresh pesto is always worth making, but did you know that there are so many delicious variations you can make by simply adjusting a few ingredients?
Herbaceous, savory and tastes absolutely fantastic with any pasta, meat, fish or vegetables, pesto is a classic sauce we all know and love. It's no surprise then, why there are so many pesto recipes in cookbooks and cooking websites.
While it's important to remember that the base for any pesto requires herbs, nuts, cheese, garlic and olive oil, it can also be quite fun to try out different combinations to see the varying results of flavors and textures. There's no right or wrong way of making pesto, so have a go and see which ones you like!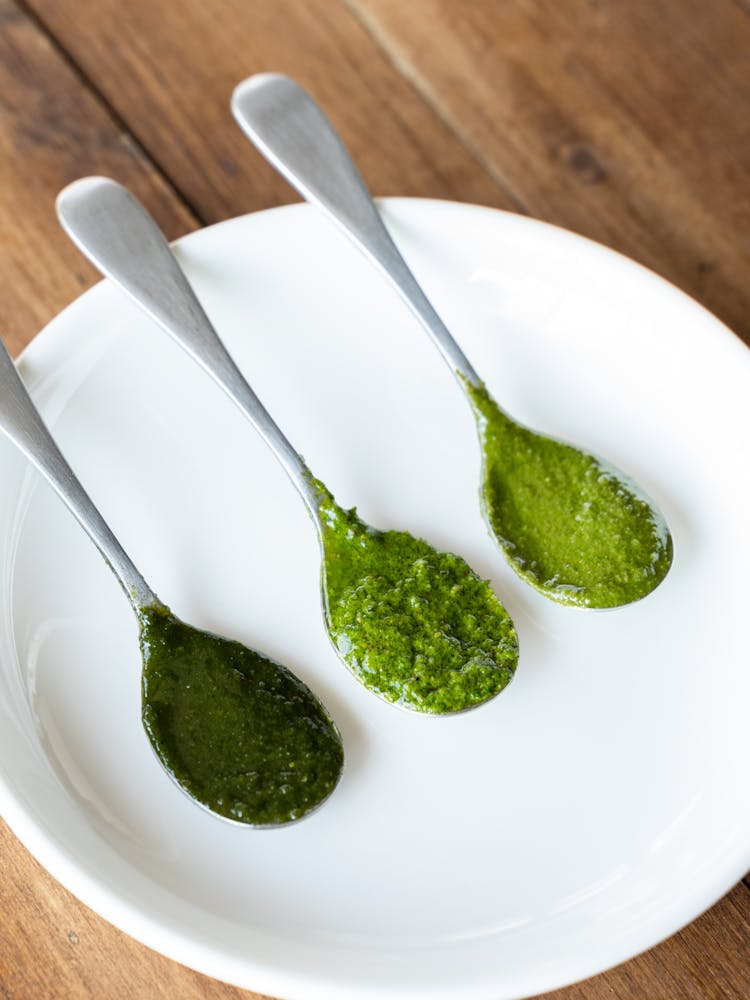 (From left to right: Classic Pesto, Walnut Pesto, Cilantro & Roasted Pistachio)
Classic Pesto
The beauty of making pesto is that it's an incredibly easy process. Once you have the ingredients you can blend them together in a food processor and you're good to go. For a classic recipe, all you need is basil, garlic, nuts, parmesan, salt and pepper. Start blending and slowly add in the olive oil until the mixture becomes smooth.
Tasting notes: Basil-led, nutty & heavy.
If you feel like adding more of a nutty taste to it, give our next recipe ago.
Walnut Pesto from Roast Issue 5 (previous menu)
This recipe starts off with the usual herb base of basil like any classic pesto but we chose to use walnuts instead of pine nuts for a nuttier and a more buttery taste to our sauce.
Tasting notes: Herbaceous & extra nutty
Ever wondered if you can make a more refreshing and fun pesto? Try our newest recipe below where we introduce a new herb and nut into the mix!
Cilantro & Roasted Pistachio Pesto from Roast Issue 6 (latest menu)
We wanted to elevate the flavors of our pesto even further so this time around, we swapped out the pine nuts and walnuts for oven-roasted pistachios instead. By roasting the nuts, we're able to extract more of the oils from them which gives the pesto another level of complexity and aroma. Cilantro is another key element that we added to our pesto which we think makes a huge difference to the flavor. Not only does it compliment the basil, but the cilantro actually gives the sauce a hint of citrus and freshness that we really enjoy! If you'd like your pesto to have an extra dose of zest and zing like us, don't be afraid to add some lemon juice and grated lemon zest into the mixture.
Tasting note: Refreshing, fun & creamy
What you'll need:
| | |
| --- | --- |
| Basil | 50g |
| Cilantro | 25g |
| Parsley | 10g |
| Garlic | 30g |
| Parmesan | 25g |
| Roasted pistachio | 80g |
| Whipping cream | 60g |
| Lemon juice | 35g |
| Black pepper | 2g |
| Salt | 4g |
| Olive oil | 200g |
| Lemon zest | |
| *Makes 5-6 portions | |
| | |
Instruction: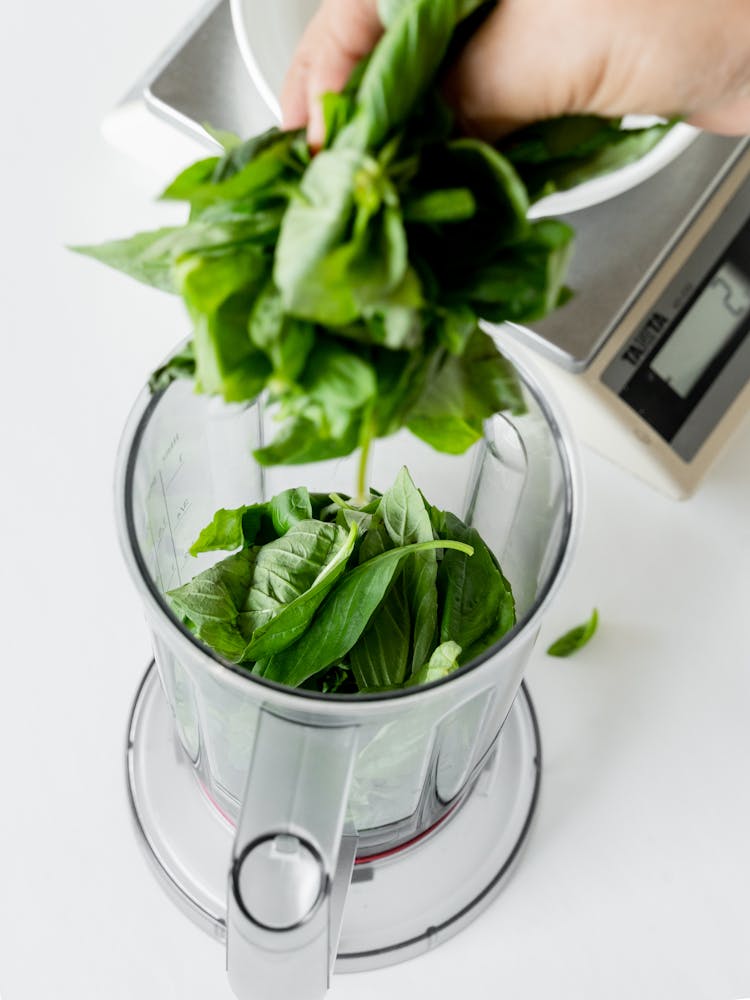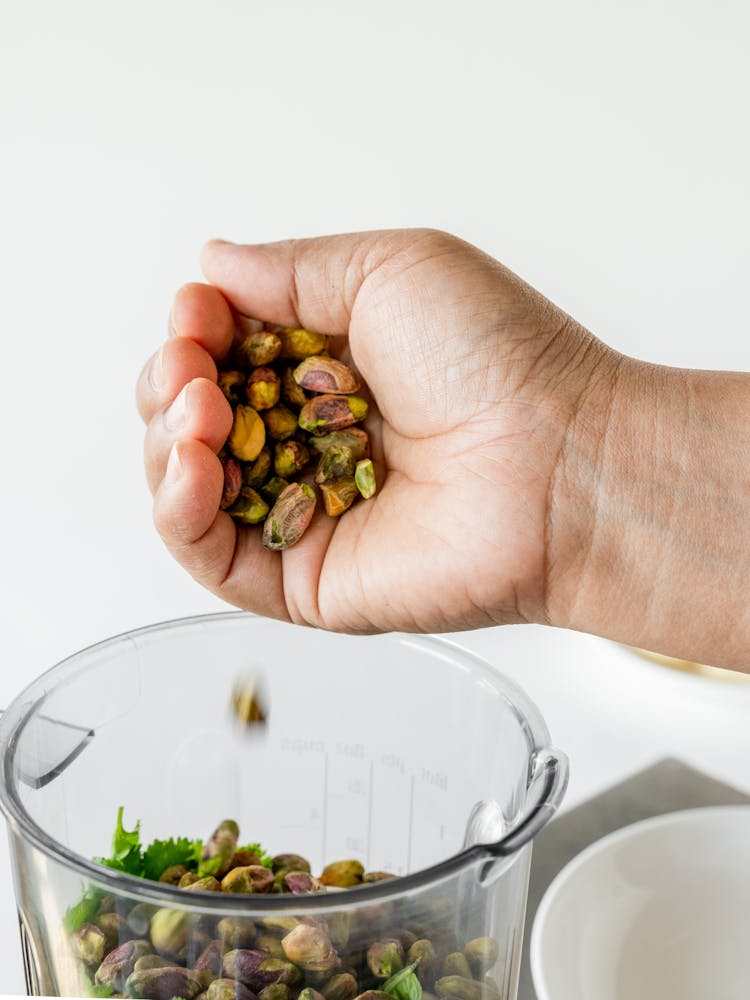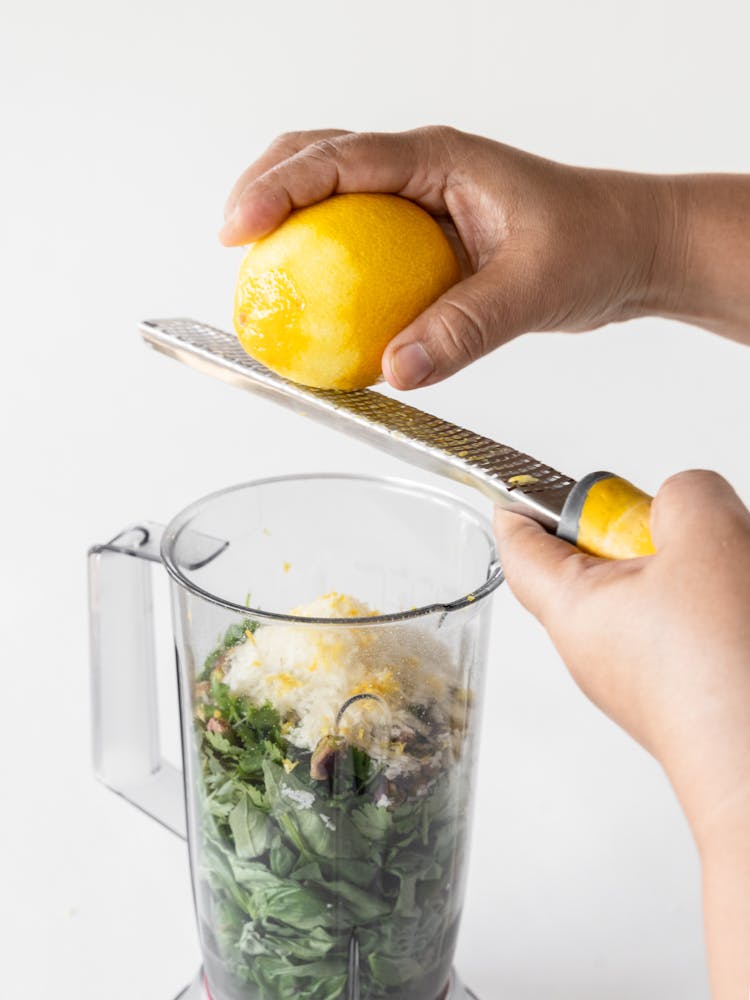 Add all the dry ingredients into a food processor and start blending. Slowly add in olive oil and continue to pulse. Add in whipped cream and blend until smooth.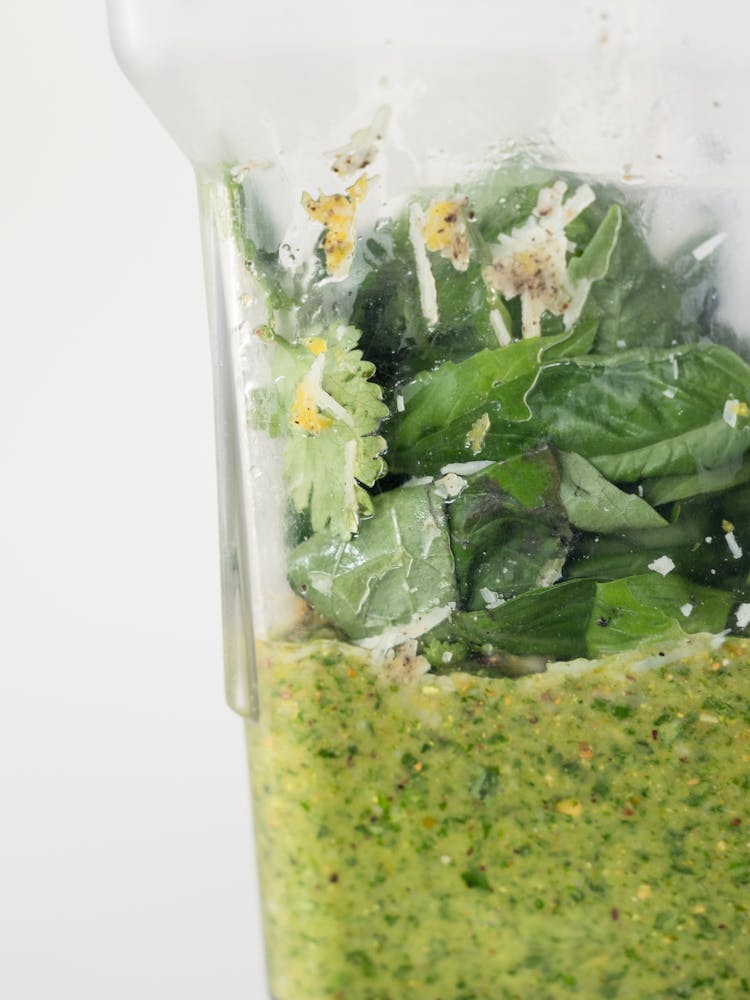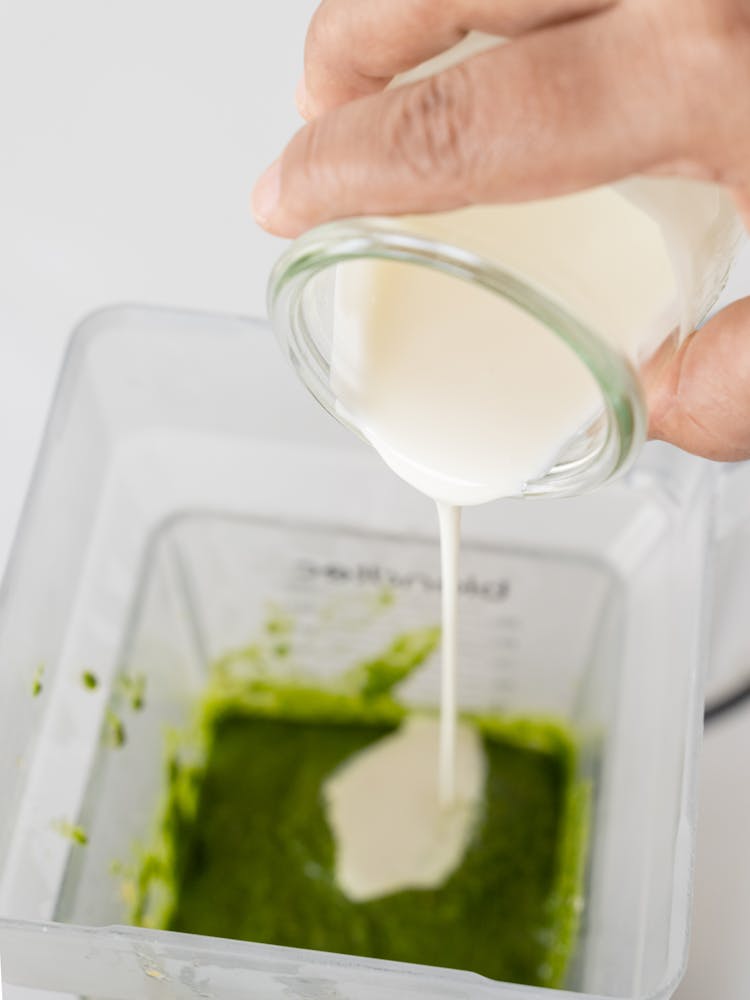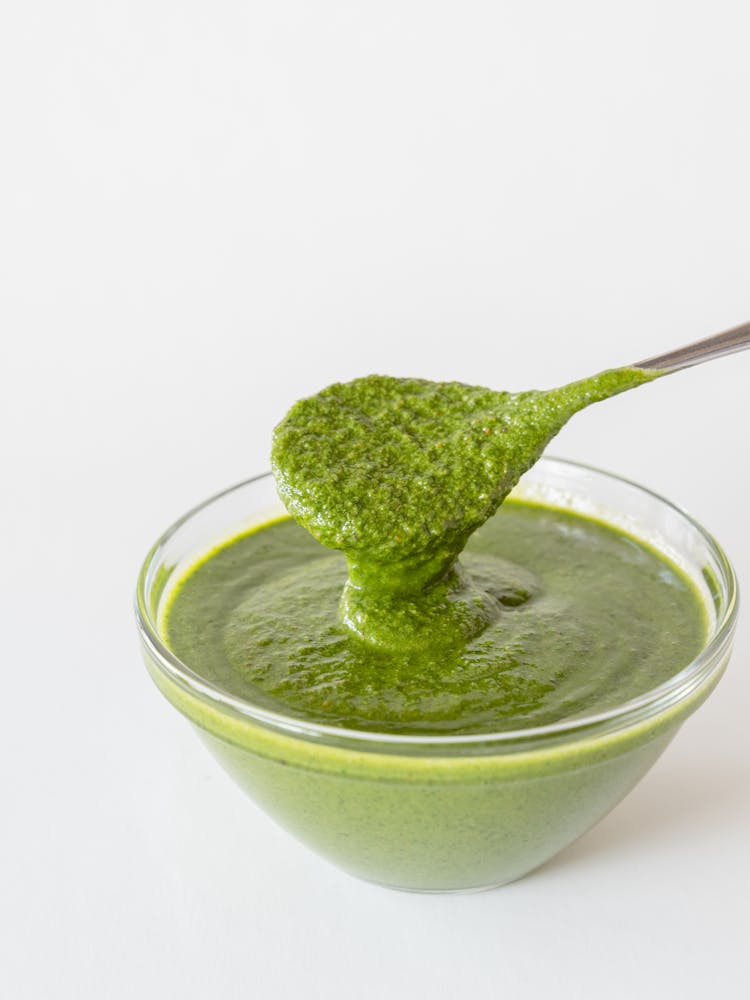 Tips
----
Shelf life
Tropical temperature is never kind to homemade pesto, so make sure you store it in the fridge to keep it as fresh as possible. We recommend using the pesto within two days for maximum taste.
No food processor at home?
Don't worry, we can make it the traditional way! First, chop up all the ingredients as finely as you can then you can get out the old pestle and mortar, start grinding and don't stop until you get the consistency that you like! It'll still taste as good, plus it's a great workout!
Alternative ingredients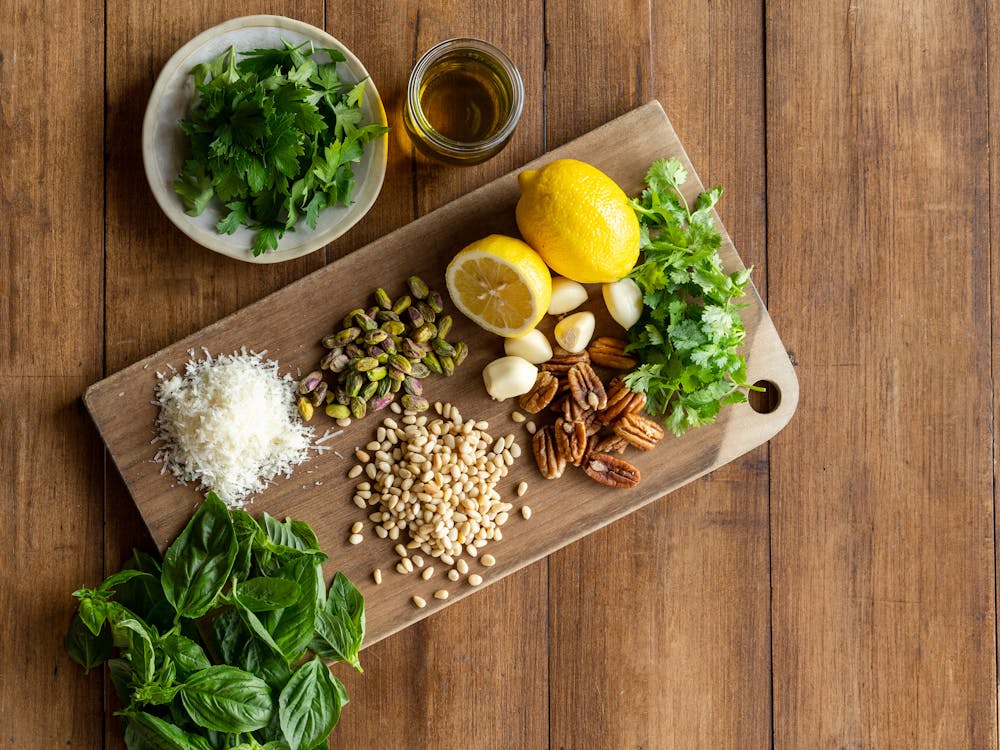 Aside from the ingredients we mentioned, there are lots of other herbs and nuts you can use like rocket, mint, parsley, pine nuts, almonds, walnuts, pecans, etc.